Langestraat 154, 1790 Affligem, Belgium
Mail: rebekka.de.backer@gmail.com
Langestraat 154, 1790 Affligem, Belgium
Mail: rebekka.de.backer@gmail.com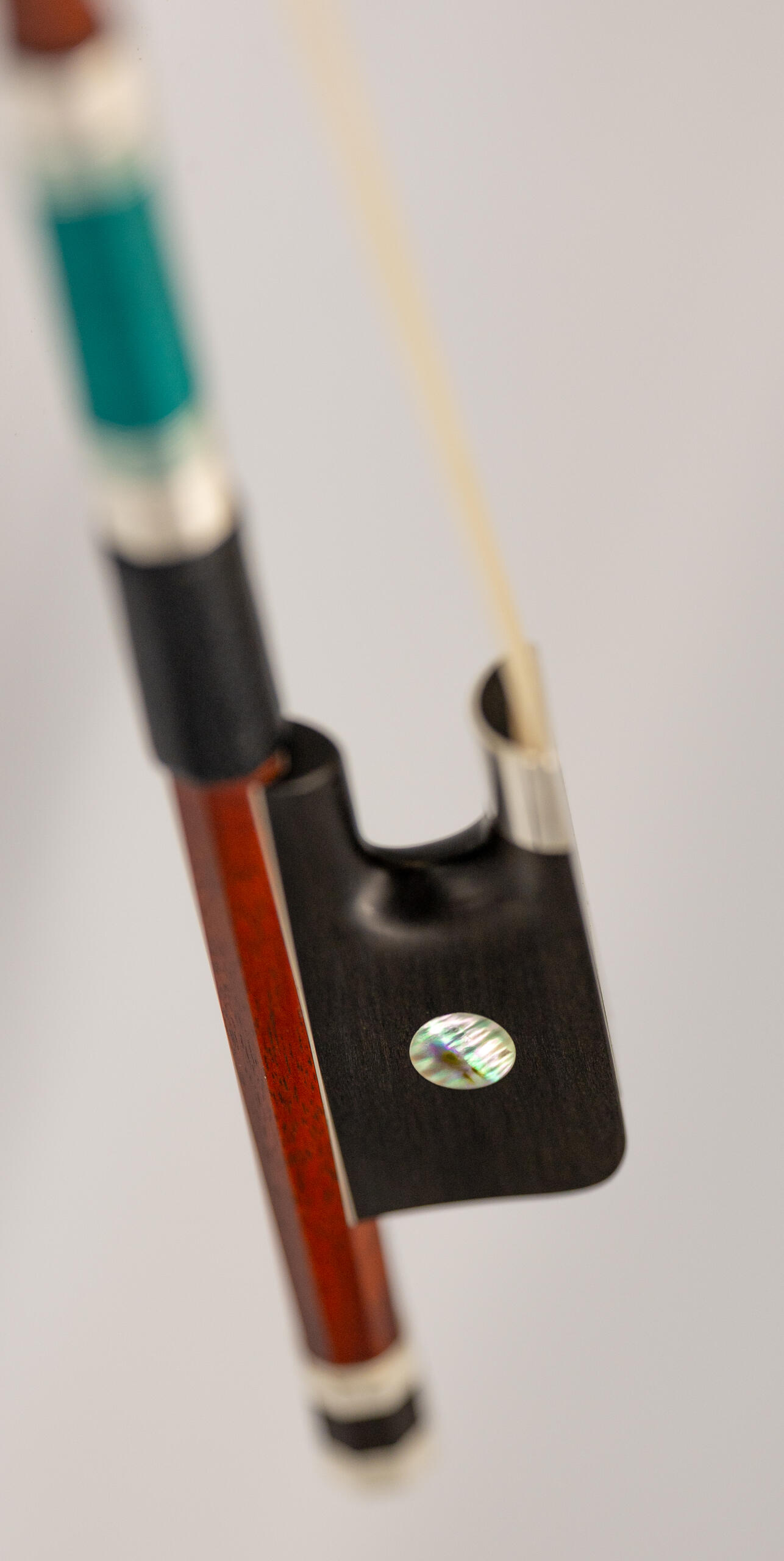 About
Growing up in a family of classical musicians, I've been playing the violin since I was 4 years old. I had always been intrigued by it, not only because of the difficulty to obtain a decent sound, but also because of the beautiful wood and history behind... and it stirred my interest more and more. That's why after my secondary studies in Latin-Greek, I decided to start my violin making education at ILSA (International Lutherie School Antwerp) in Boom, Belgium.During my studies there, I noticed that the more refined, miniature work appealed to me the most, such as making the purfling. Apart from that, I have always understood the importance of the bow for the production of a nice sound - something I have been able to experience perfectly myself while playing! My young starting age combined with the fact that my mother is a violin pedagogue, allowed me to have a little taste of the bigger repertoire (Bruch concerto, solosonates Bach...) by the time I was 18, and thus learn the true value of the bow.So during my summer vacations, I went to England for a one-week bow making course for beginners (with Jan Kudanowski, in 2017) and advanced (with Chris Halstead, in 2019), which convinced me to pursue the bow making path. After a fascinating two-week internship with Ulf Johansson in Sweden in 2019, we decided to enroll at Hantverkslärling ("Yrkeshögskolan"/Higher Vocational Education), which enabled us to prolong this tutoring for another 3 years.Working with Ulf Johansson, I was able to delve deep into the art of bow making, developing my skills and knowledge by making and repairing several dozen bows. In 2022, I got awarded a scholarship from Vocatio, which supported me in setting up my own workshop in my hometown in Affligem, Belgium.
---
Services
I make new bows for violin, viola and cello - including baroque bows - on commission to the personal needs of every musician.Additionally I offer rehairs and all kinds of bow repairs - from new tipplates or lappings to head splines.I work on appointment only, so please reach out first in order to pay a visit.
---
---
Contact
Address:
Langestraat 154
1790 Affligem
BelgiumPhone number:
+32476/440846Email address:
rebekka.de.backer@gmail.com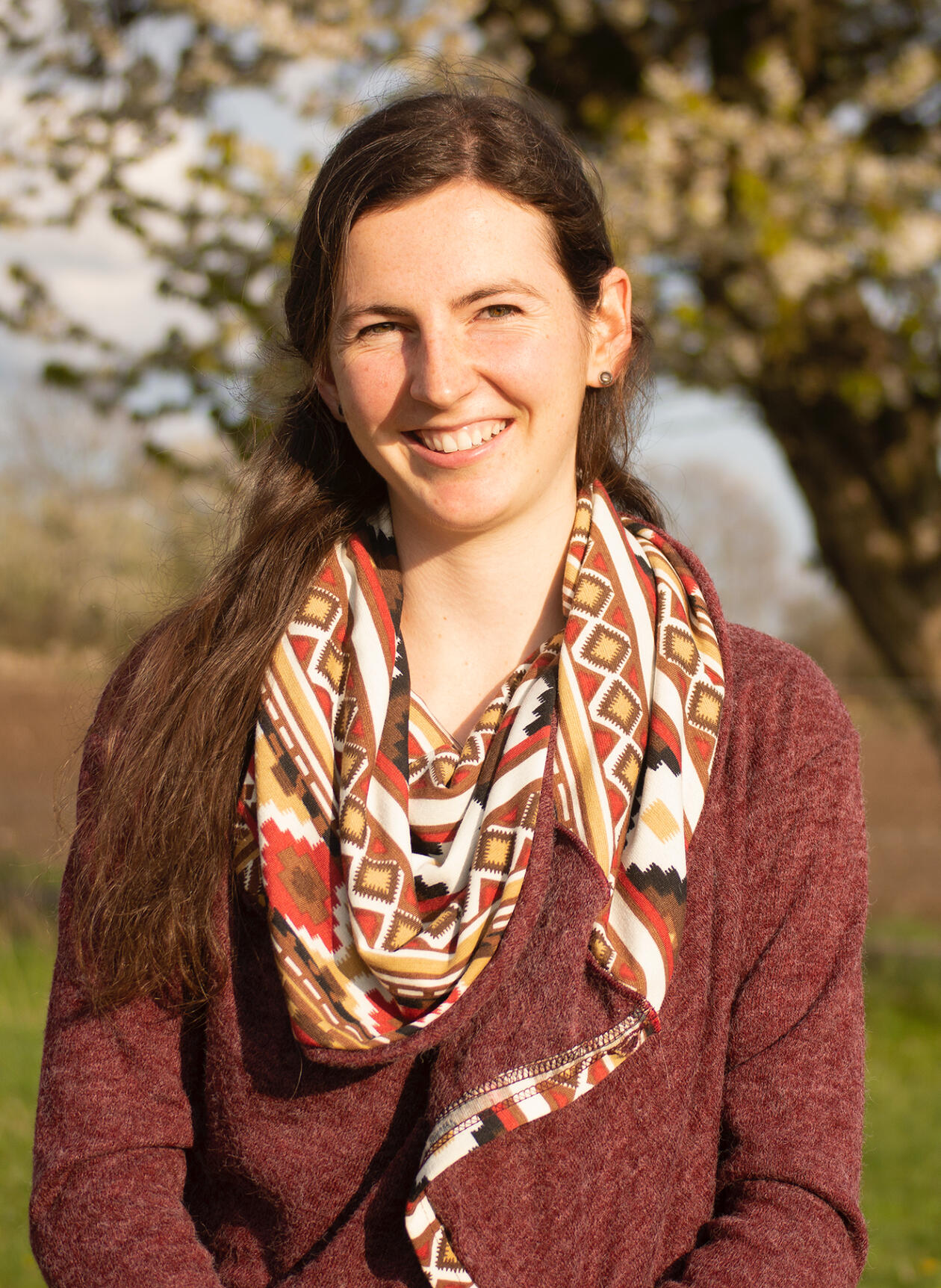 Langestraat 154, 1790 Affligem, België
Mail: rebekka.de.backer@gmail.com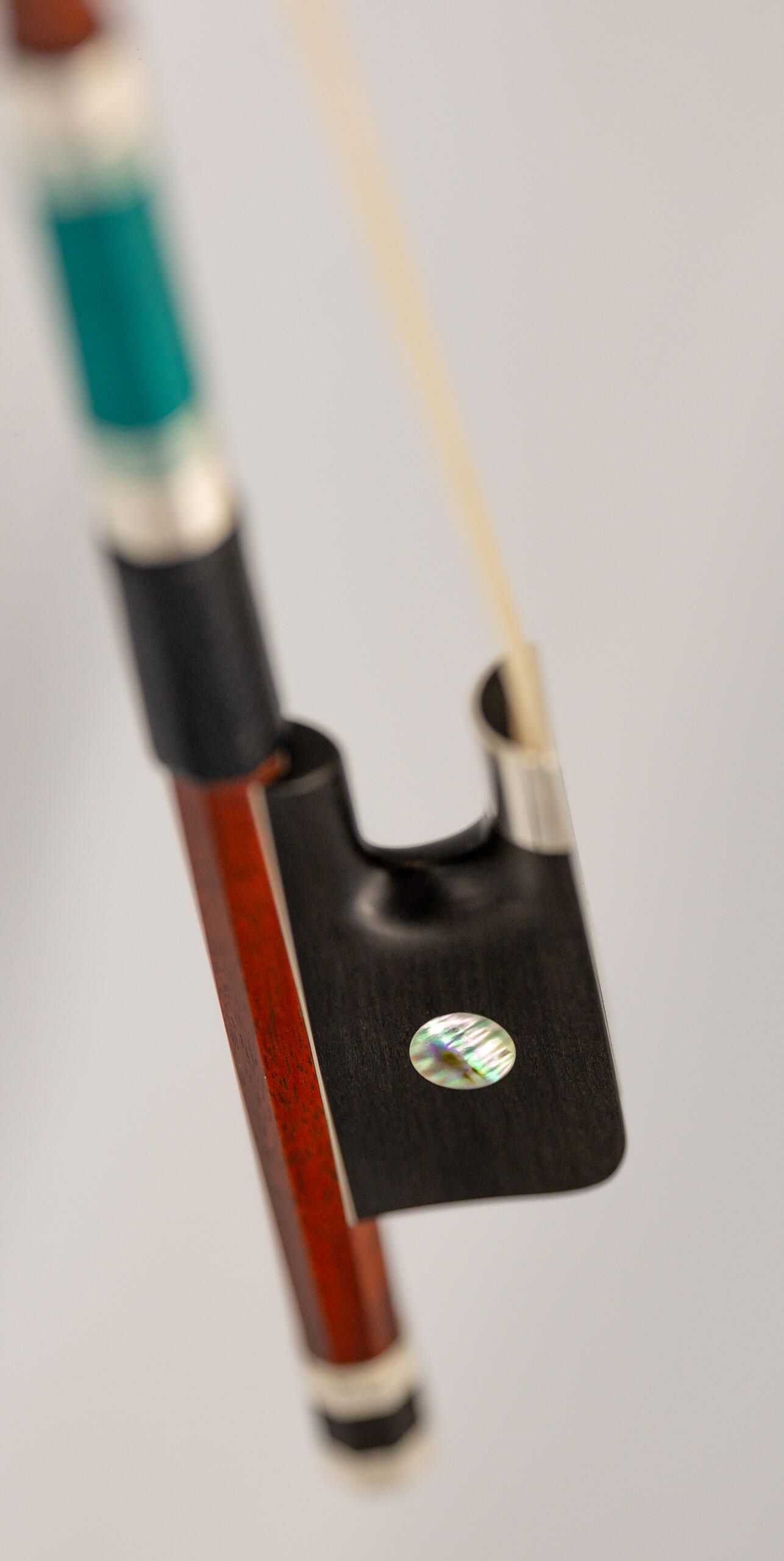 Over
Aangezien ik opgroeide in een familie van klassieke muzikanten, speel ik zelf al sinds mijn 4 jaar viool. Het instrument heeft me altijd al geïntrigeerd, niet alleen omwille van de uitdaging om een zuivere klank te verkrijgen, maar ook door het prachtige hout en de hele geschiedenis erachter... en het wakkerde mijn interesse steeds meer aan. Daarom besloot ik, na mijn secundaire studies in Latijn-Grieks, mijn opleiding vioolbouw aan te vangen aan ILSA (Internationale Lutherie School Antwerpen) te Boom, België.Tijdens mijn vioolbouwstudies werd het me duidelijk dat het verfijndere werk me meer aansprak, zoals het maken van de inlegdecoratie. Overigens heb ik altijd begrepen hoe belangrijk de boog is voor het produceren van een goede klank - dat heb ik namelijk zelf perfect kunnen ervaren tijdens het spelen! Mijn jonge startleeftijd en het feit dat mijn moeder vioolpedagoge is, heeft het mogelijk gemaakt dat ik op 18-jarige leeftijd wat kon proeven van het grotere repertoire (Bruch concerto, solosonaten Bach...) en zo ook de boog op zijn volle waarde leerde schatten.Vandaar dat ik tijdens mijn zomervakanties naar Engeland trok voor een boogbouwcursus voor beginners (o.l.v. Jan Kudanowski, in 2017) en gevorderden (o.l.v. Chris Halstead, in 2019), wat mij dan ook overtuigde werkelijk de boogbouw in te gaan. Na een veelbelovende stage van 2 weken met Ulf Johansson in Zweden in 2019, besloten we ons in te schrijven aan Hantverkslärling ("Yrkeshögskolan"/hoger beroepsonderwijs), wat ons toeliet om deze opleiding verder te zetten voor nog 3 jaar.Tijdens mijn tijd bij Ulf Johansson kon ik mij verdiepen in de boogbouw, en ontwikkelde ik mijn vaardigheden en kennis door tientallen bogen te maken en te herstellen. In 2022 ontving ik een beurs van Vocatio, waardoor ik de nodige steun had om mijn eigen atelier op te zetten in mijn geboorteplaats in Affligem, België.
---
Aanbod
Ik maak nieuwe bogen voor viool, altviool en cello - waaronder ook barokbogen - op aanvraag naar de persoonlijke wensen van iedere muzikant.Daarnaast bied ik verharingen aan, en alle diverse herstellingen aan bogen - van nieuw puntplaatje of omwinding tot puntspieën.Ik werk enkel op afspraak, gelieve dus eerst contact op te nemen alvorens een bezoekje te brengen.
---
---
Contact
Adres:
Langestraat 154
1790 Affligem
BelgiëTelefoonnummer:
+32476/440846E-mailadres:
rebekka.de.backer@gmail.com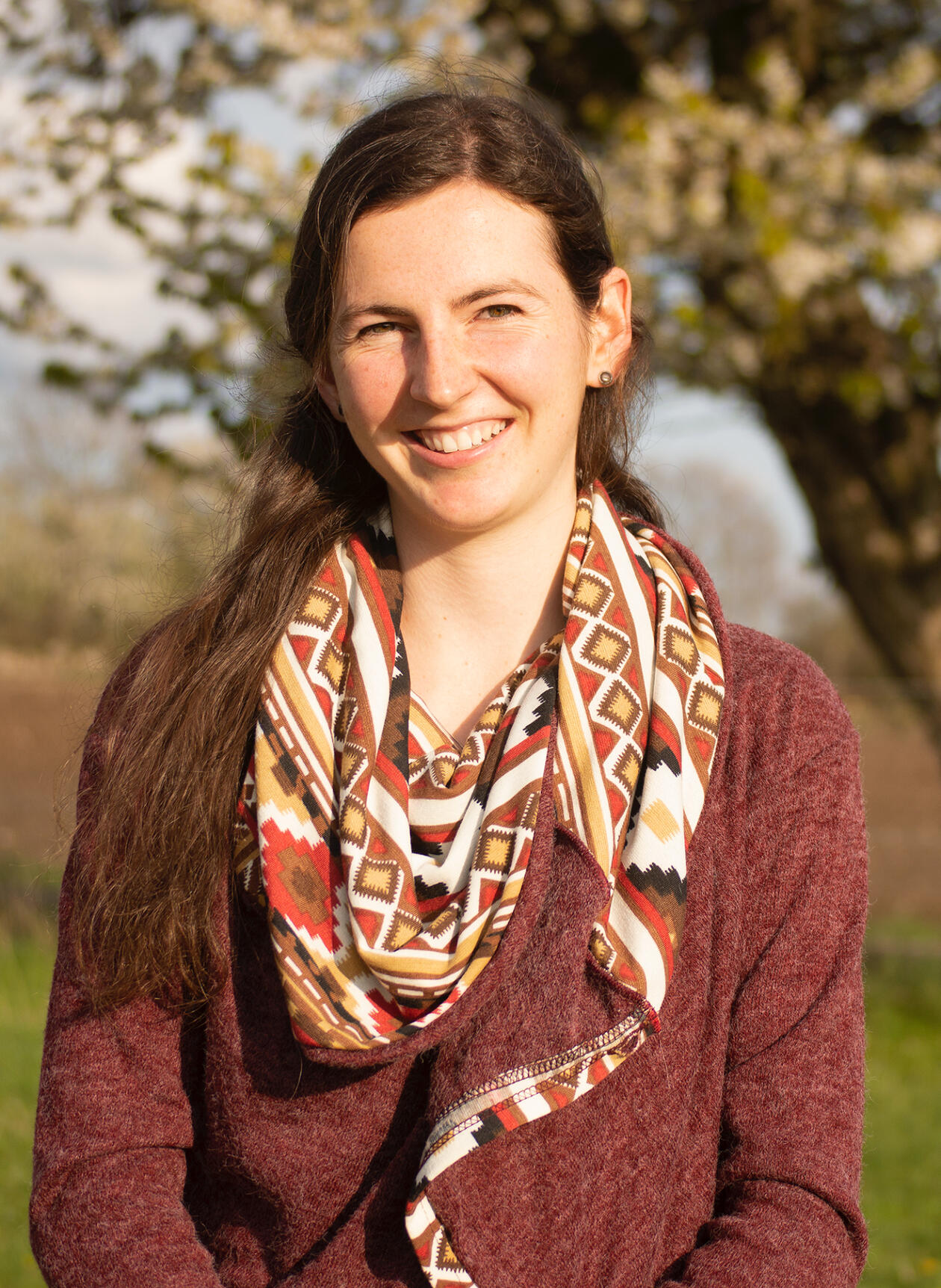 Langestraat 154, 1790 Affligem, Belgique
Mail: rebekka.de.backer@gmail.com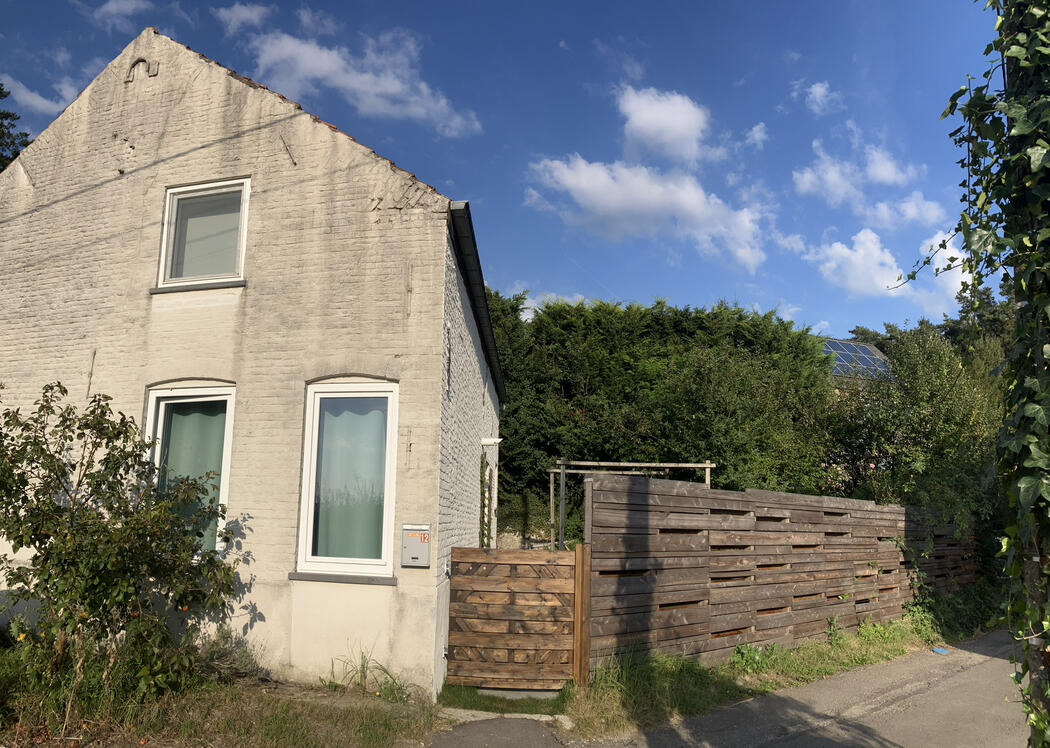 À Propos
Comme j'ai grandi dans une famille de musiciens classiques, je joue du violon depuis l'âge de quatre ans. L'instrument m'a toujours intrigué, non seulement pour le défi qui pose l'obtention d'un son clair, mais aussi pour le bois magnifique et toute l'histoire qui se cache derrière… c'est ce qui a stimulé mon intérêt de plus en plus. C'est la raison pour laquelle, après mes études secondaires en latin-grec, j'ai décidé de commencer ma formation de lutherie à l'ILSA (International Lutherie School Antwerp) à Boom, en Belgique.Pendant mes études de lutherie, il est devenu clair que je préférais le travail plus raffiné, comme la pose des filets de décoration. De plus, j'ai toujours compris l'importance de l'archet pour la production d'un bon son - j'en ai pu faire l'expérience quand je jouais moi-même! Le fait que j'aie commencé à jouer du violon à un âge jeune et le fait que ma mère soit pédagogue de violon, m'ont permis de goûter à l'âge de 18 ans d'un répertoire plus vaste (comme concerto de Bruch, sonates pour solistes de Bach…) et ainsi d'apprécier l'archet à sa valeur pleine.Par conséquent, je suis allé en Angleterre pendant les vacances d'été, pour un cours d'archèterie pour débutants (sous la direction de Jan Kudanowski, en 2017) et avancés (sous la direction de Chris Halstead, en 2019), ce qui m'a convaincu de me lancer dans l'archèterie. Après avoir fait un stage prometteur de deux semaines chez Ulf Johansson en Suède en 2019, on a décidé de s'inscrire au Hantverksläring ("Yrkeshögkolan"/enseignement professionnel supérieur), ce qui nous a permis de poursuivre cette formation pendant trois ans.Pendant mes années chez Ulf Johansson, je pouvais me plonger dans l'art de l'archèterie, en développant mes compétences et connaissances par construire et réparer plusieurs dizaines d'archets. En 2022, j'ai obtenu une bourse de Vocatio, ce qui m'a permis d'installer mon propre atelier dans ma ville natale à Affligem, Belgique.
---
services
Je construis des nouveaux archets pour violon, alto ou violoncelle - comprenant des archets baroques - sur commande aux souhaits personnels de chaque musicien.En outre j'offre des reméchages et toutes les diverses réparations aux archets - d'une nouvelle plaque de tête ou garniture à une clavette.Je travaille uniquement sur rendez-vous, alors je vous prie de me contacter avant de rendre visite.
---
---
Contact
Adresse:
Langestraat 154
1790 Affligem
BelgiqueNuméro de téléphone:
+32476/440846Adresse e-mail:
rebekka.de.backer@gmail.com